Douglas Fir Flooring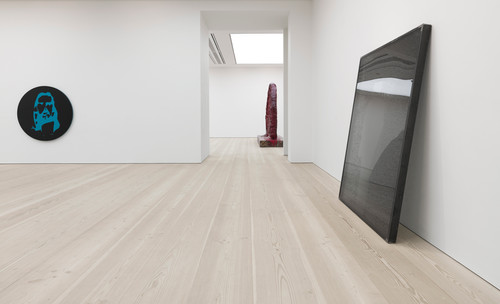 Many of our early projects this year have been for wide plank Douglas Fir or White Ash floors either white  / pale grey stained or bare natural matt white finishes. These shades and finishes complement the interior trends for the season and provide a perfect contemporary backdrop. The inspiration for this trend is undoubtedly The Saatchi Gallery in Sloane Square graced with beautiful Douglas Fir with a White Lye and Soap finish.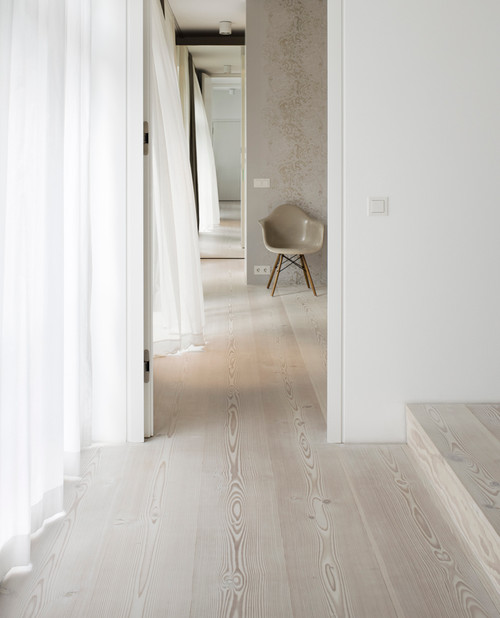 Engineered Douglas Fir - Saatchi white stain

Engineered Douglas Fir - Natural white stain
The popularity of Douglas Fir flooring continues to reign through 2016. White Lye & Soap is the stain for the stylish. The lye lightens the colour of the timber - and the soap - whitens it further, and protects against dirt and grease but requires regular reapplication throughout the life of the floor. Lye is also available in a pale grey - we have a pale grey stain that achieves the same colouration and again very low maintenance.
Douglas fir is an abundant and sustainably harvested, certified softwood timber species. The dimensional stability of solid Douglas Fir flooring can be an issue increasing with the size of the boards.
For these reasons we only produce engineered Douglas Fir flooring - for inherent stability and apply a permanent white stain (Saatchi) finished with a high grade matt lacquer / oil top-coat for a low-maintenance, durable finish.